Best Home Deals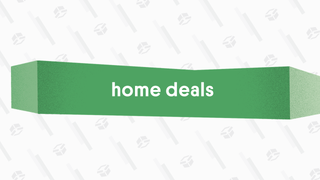 Best Home Deals
The best home, kitchen, smart home, and automotive deals from around the web, updated daily.
Did you know that you don't have to wait to fail your annual inspection to replace your wiper blades. It's true! You can do it any time you want! The change in seasons is usually a particularly good time to buy a fresh pair, and these Trico Force Beams feature an aerofoil design that catches the wind to push them towards your windshield, for maximum contact throughout the blade.
Prices vary by blade length (click through to a product page to find the Amazon Garage tool, which tells you what your car needs), but they're all about 30% off across the board in today's Amazon Gold Box.

---