Best Gaming Deals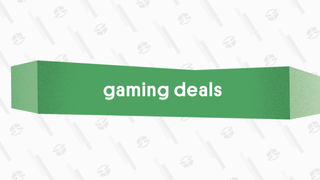 Best Gaming Deals
The best deals on games, consoles, and gaming accessories from around the web, updated daily.
Holiday shopping is mostly about getting gifts for others, but it's okay to pick up something for yourself, too. Especially if you see a deal like this NERF Rival Prometheus MXVIII-20K for $85. (You'd easily pay $100+ anywhere else.)

You can fire up to eight shots per second, so it's basically a machine gun that's safe to play with; you're not being honest with yourself if you say you don't find that at least a little bit appealing. It comes with a rechargeable battery and 200 rounds because, to paraphrase Eminem, what good is a machine gun when it's out of ammo? Now all you need is a worthy opponent.

---