Best Gaming Deals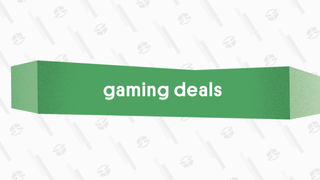 Best Gaming Deals
The best deals on games, consoles, and gaming accessories from around the web, updated daily.
Update: Sold out.
Monopoly Gamer Edition isn't just Monopoly with Nintendo IP - it's actually a totally new game. The character tokens all include special abilities, there's an optional party mode where you can swap characters in and out, there's a power-up die to unlock special abilities, and of course, you collect coins instead of paper money.
The Collector's Edition set includes Bowser as a playable character, and upgrades your coin pieces from cardboard to plastic. At $20, it's impulse-priced for any Nintendo fan today.
---