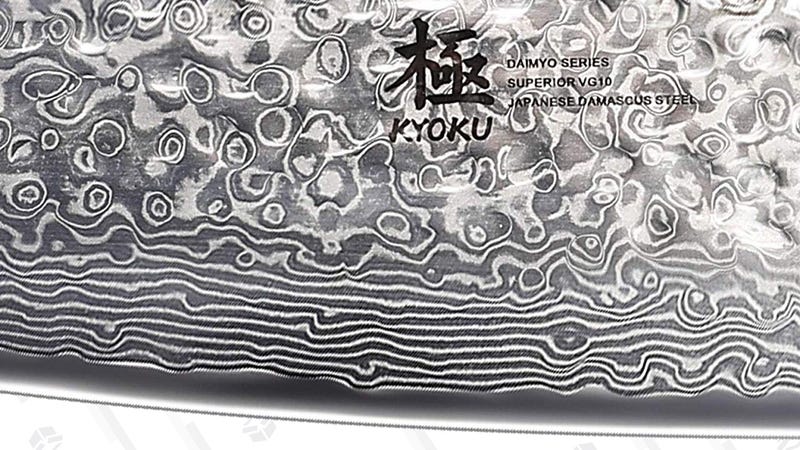 Best Home Deals
The best home, kitchen, smart home, and automotive deals from around the web, updated daily.
You might not have heard of Kyoku, but we found their Daimyo damascus steel chef's knife to be a joy to use, and spellbindingly beautiful to look at too.

Now, you can save $20 on two of the company's other knives from the same line. The 8.5" Kiritsuke ($78 with promo code KYOKUBVX) is almost certainly longer than the blade you're using now, which can help you chop more stuff at once, though I think most would find it a bit unwieldy. Instead, I'd recommend the 7" Santoku ($80 with promo code KYOKUDSZ) for most home chefs. That length of blade is long enough for almost anything you're likely to do in the kitchen, and the curved, ergonomic blade makes it easy to rock back and forth when chopping herbs and vegetables.
---