Best Home Deals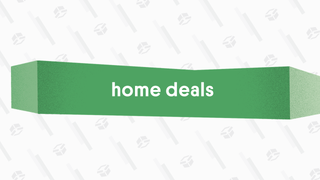 Best Home Deals
The best home, kitchen, smart home, and automotive deals from around the web, updated daily.
If the image you've been hoping to craft for yourself is "I totally have my life together, and also I'm really good at parties," a proper bar cart is one of your household must-haves. This Better Homes & Gardens Fitzgerald 2-Tier Serving Cart has all the style you seek, and today it's just $64.
Even if you're not able to have it flawlessly stocked in time for your next shindig, just the fact that you're started the process will be worth something. All decent acts of curation take time, and you can always fill the empty space with pretty knick knacks or drink accessories in the interim.

---