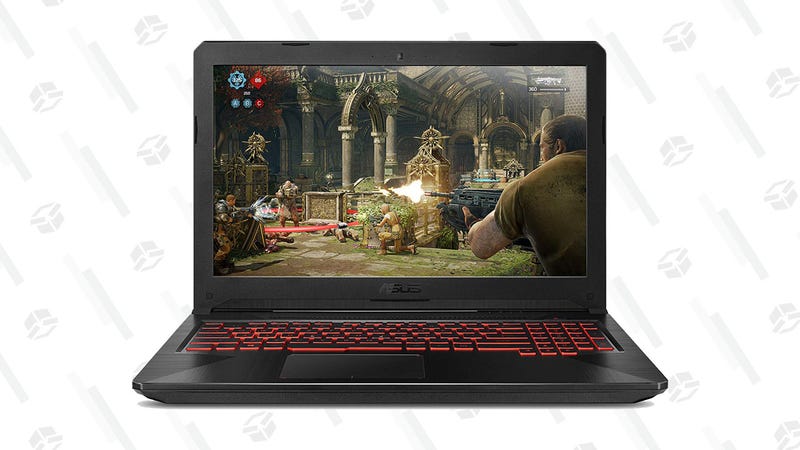 Best Gaming Deals
The best deals on games, consoles, and gaming accessories from around the web, updated daily.
Let's be frank: This isn't the laptop you'll bring home to your parents. It's certainly not one you'll want to be seen with at a coffee shop.
This $660 15-inch Asus gaming laptop is one you'll hide in your bedroom and spend long hours with—performing some tactical crouching and, regrettably, a few C9s. Because ignoring its faults (the red-and-black, aggressive design), this is a solid gaming machine with at an affordable price tag ($70 less on eBay than the lowest Amazon has ever offered).
With a GTX 1050Ti graphics card, 8GB of RAM, Intel Core i5-8300H 2.30 GHz processor, and an acceptable 1TB hybrid drive, it's a ready-and-willing companion on your desk or bed. (Oh, at it'd pair nicely with this headset.)
---