Best Home Deals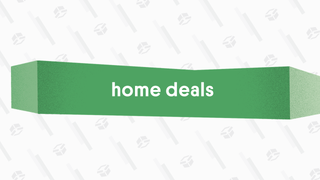 Best Home Deals
The best home, kitchen, smart home, and automotive deals from around the web, updated daily.
Modus Furniture Simple Platform Storage Bed | $503 | Amazon
I didn't know clutter until I moved into a Manhattan studio apartment with my partner and our two pets about a year and a half ago. In our various excursions to Ikea leading up to our cohabitation, one of our first investments was under-bed storage. And I haven't looked back. Folks, let me tell you, there's nothing like shoving shit you don't know what to do with under the bed and out of sight. On sale for just over $500 on Amazon, the queen-size Simple Platform storage bed from Modus Furniture is elegant and understated, but best of all, it's practical. Save 23% and see for yourself what all the fuss is about.
---