Best Home Deals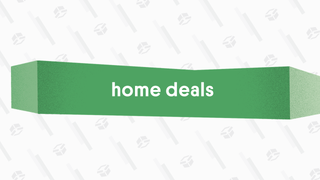 Best Home Deals
The best home, kitchen, smart home, and automotive deals from around the web, updated daily.
When the weather outside is frightful, all you need is a fireplace and a very cozy blanket. (That's how the song goes, right?) Prepare to hibernate when those colder temperatures roll in with this objectively snuggly Eddie Bauer Fairisle Sherpa Throw in Midnight, now available on Amazon for $19.
The blanket's pattern will add a seasonably appropriate pop of color to any living room, and the whole 50 x 70 inches of fabric is definitely big enough to envelop your entire body comfortably. It's also reversible; the other side is a super soft sherpa material. Heads up, if you're looking for me over the next few months, I'm on my couch hiding under this throw until spring.
---