Best Home Deals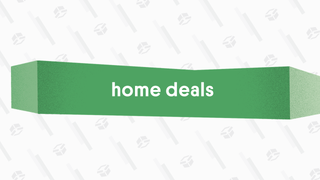 Best Home Deals
The best home, kitchen, smart home, and automotive deals from around the web, updated daily.
Take a load off and save up to 75% this week on new furniture and appliances from Wayfair's Labor Day sale. The sale includes extra savings on living room furniture, wall art, lighting, kitchen & dining room furniture, and more. They've rolled back the prices on select home decor down to $25 or less and are running special discounts on major appliances too, just for started. So whatever your home needs, chances are Wayfair has it.

The sale ends next Tuesday, so head over there and start shopping. Have any recommendations? Drop them in the comments.
---