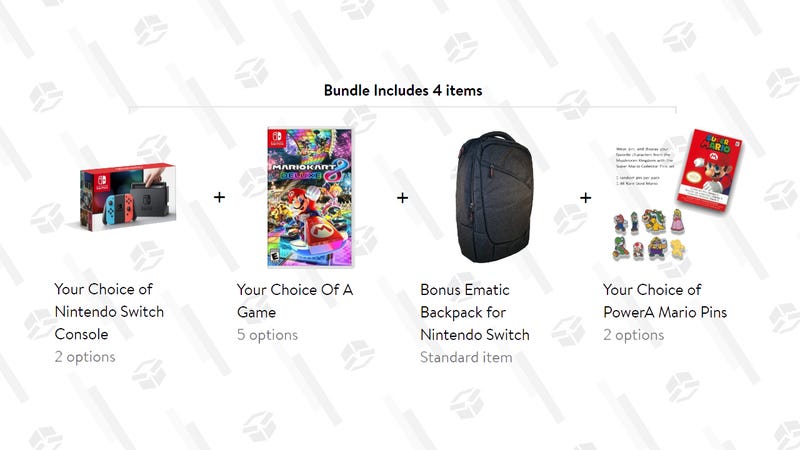 Best Gaming Deals
The best deals on games, consoles, and gaming accessories from around the web, updated daily.
Walmart's letting you build your own Nintendo Switch bundle for just $330. Here's what you'll get:

a console, either neon blue/red or gray Joy-Cons
a game, pick from Mario Kart 8 Deluxe, Super Mario Odyssey, Super Mario Party, Splatoon 2, or The Legend of Zelda: Breath of the Wild
an Ematic Backpack
and some sweet pins, either in Mario or Mario Kart flavors.
If you've been putting off buying a Switch... well, dude. I mean, come on. Last month's bundle cost $10 less, were exclusively Mario games (no Splatoon or Zelda) and didn't give you the option on pins and had a small case instead of a backpack. So, overall, I think this is a much better bundle deal.
---