Best Home Deals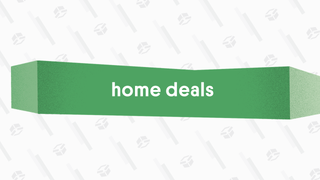 Best Home Deals
The best home, kitchen, smart home, and automotive deals from around the web, updated daily.
You don't necessarily need to buy a new mattress to get a better night's sleep: Sometimes, a mattress pad will do, and you can save $20 on a popular one today on Amazon.

Unlike most mattress pads, these are stuffed with cooling, Revoloft synthetic fill, which should feel a lot like down, but without the associated allergies and poking feathers. They also feature a hypoallergenic bamboo cover. Prices range from just $70-$100 today after you clip the $20 coupon, depending on the size, which are only a few dollars more than prices we've seen during one-day Gold Box deals.
---
G/O Media may get a commission