Best Home Deals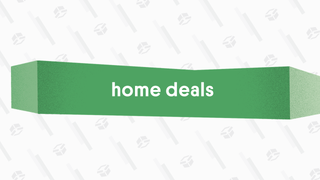 Best Home Deals
The best home, kitchen, smart home, and automotive deals from around the web, updated daily.
Drain Snake | $10 | Amazon

When you're in the house all day, every day (literally), gross little setbacks of your house and apartment wind up popping up more frequently. More specifically, clogged drains filled with your hair, your roommate's hair, or even the hair of your wife and kids. It really doesn't matter whose hair it belongs to, it's stuck in the shower and you've gotta get it out. For a cheap $10, you can get three drain snakes to combat the clogging so your shower-time can get back to normal. All you've gotta do is stick it into your drain and the little ridges (plus a bit of elbow grease) will do the rest. Get a pack and reclaim your shower!
---