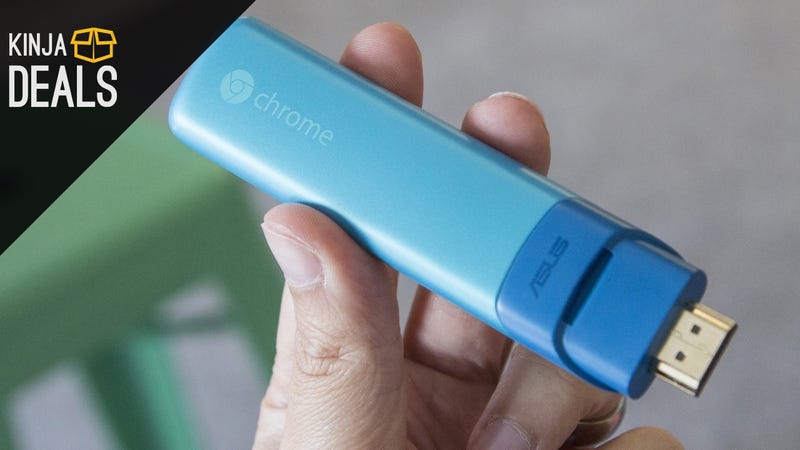 Holy moly, this $80 stick of gum is actually a full-fledged Chrome OS computer that plugs directly into your TV's HDMI port. Needless to say, it's not the most powerful computer out there, but it'll get the job done for video playback and basic computing tasks. Today's discount isn't exactly huge, but it's one of the first deals Amazon's ever offered, and an all-time low price. [ASUS CHROMEBIT CS10 RockChip 3288-C 2 GB LPDDR3L 16 GB eMMC Google Chrome OS Micro PC, $80]

Don't forget that you'll need a Bluetooth keyboard and mouse (or a combination like this thing) to control it.
---
Commerce Content is independent of Editorial and Advertising, and if you buy something through our posts, we may get a small share of the sale. Click here to learn more, and don't forget to sign up for our email newsletter. We want your feedback.