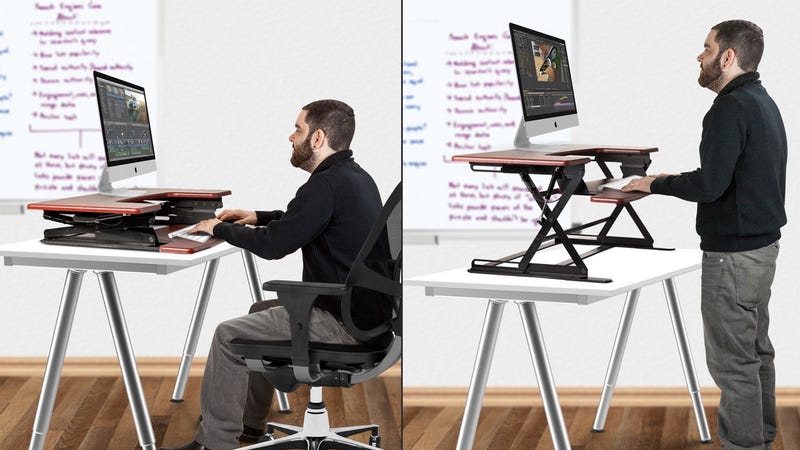 So you want to try a standing desk in 2018, but you're not ready to commit to it for eight hours a day...what do you do? You buy a discounted monitor riser, and sit or stand whenever you feel like it.
These risers arrive fully assembled, and just sit on top of your existing desk. Put your monitor(s) on the top shelf, your keyboard and mouse on the bottom, and use the integrated spring system to raise the entire setup from a sitting to standing position within seconds. I own a very similar product from Varidesk (which was much more expensive, by the way), and I absolutely love it.
The ED-600 and ED-258 both have the same size top shelf, but the more-expensive 258 has a slightly larger mouse and keyboard area. If you use a keyboard with a number pad, it's probably worth the extra $30. Both, though, are well below their usual price levels.
---