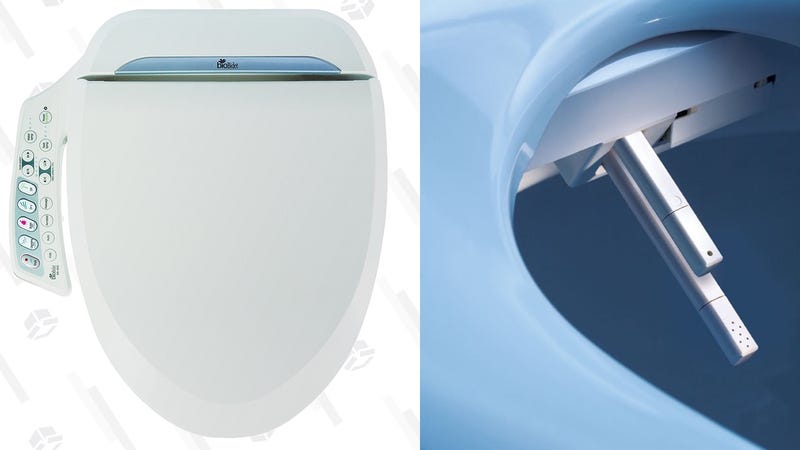 Best Home Deals
The best home, kitchen, smart home, and automotive deals from around the web, updated daily.
We've sold a lot of $20 mechanical bidets around these parts, so why pay over $200 for an electric model? It has a ton of extra features, obviously, but the one that really matters is a heated water reservoir (not to mention the heated seat). That means your tush has instant access to warm water, and you don't even have to run a hose under your bathroom sink.

$220 is the best price since early January, and within $20 of an all-time low. So the price hasn't quite...bottomed out, but it frequently sells for over $300, so you can still feel over the moon for saving.
---