Best Home Deals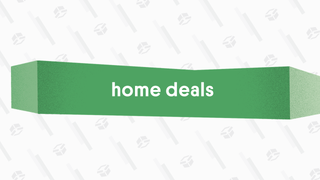 Best Home Deals
The best home, kitchen, smart home, and automotive deals from around the web, updated daily.
My Pillow Premium | $30 | Woot
If you've ever watched TV during those non-Primetime hours, you've seen an advertisement for My Pillow. It is marketed as the "most comfortable pillow ever," but the price tag is usually between $50 to $100, depending on the size of the pillow. If you've always wanted to try out the My Pillow, but not at full price, you're in luck. Right now, you can get a standard/queen My Pillow Premium for only $30 or a king for $35 on Woot.
My Pillow previously won a Co-Op on The Inventory. One reader wrote:
Absolutely agree with My Pillow. Was skeptical when hearing the cheesy commercials on XM radio (and now TV), but my wife gave in and bought one. Within two weeks, nightly neck pain that she'd had for years was gone. Going on three years with the pillow... and not an ounce of neck pain since. After she had it six months, I tried it... and it also got rid of my neck pain. We were very close to spending a large chunk of change on a new mattress... but My Pillow changed that! Now, my wife and I joke about the commercials... "just throw it in the wash like your favorite pair of jeans!" - triggerx
---
G/O Media may get a commission