Best Home Deals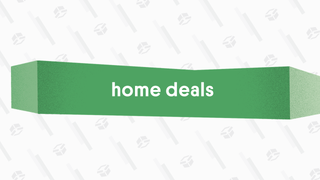 Best Home Deals
The best home, kitchen, smart home, and automotive deals from around the web, updated daily.
The Klein Tools 32-Piece Magnetic Screwdriver Set is just that: A screwdriver with a magnetic screw/bit holder that comes with a range of TORX, TORQ-SET, fraction hex, metric hex, and tri-wing bits, as well as a hex adapter.

Sound like something you need? Then clip the 5% off coupon on the page to cut it to $19, and enjoy your new toy. Not so interested? That's okay too. We can't all be Fix-It Felix.

---