Best Home Deals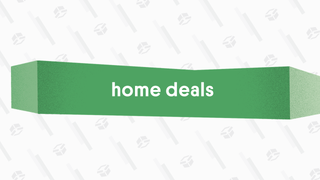 Best Home Deals
The best home, kitchen, smart home, and automotive deals from around the web, updated daily.
You don't need to buy a new car to get a life-changing backup camera, you just need $127 (with code HR3GQZZX), and a few minutes to run the wires. This model attaches to your license plate, and runs to a special rear view mirror that attaches in front of your existing mirror.
Oh, about that mirror...it has a dash cam built into it. Just pop in a microSD card, and you have a backup camera, plus a forward-facing dash cam to record any accidents. It even works as a lane departure warning system, if your car doesn't have one.
---
G/O Media may get a commission