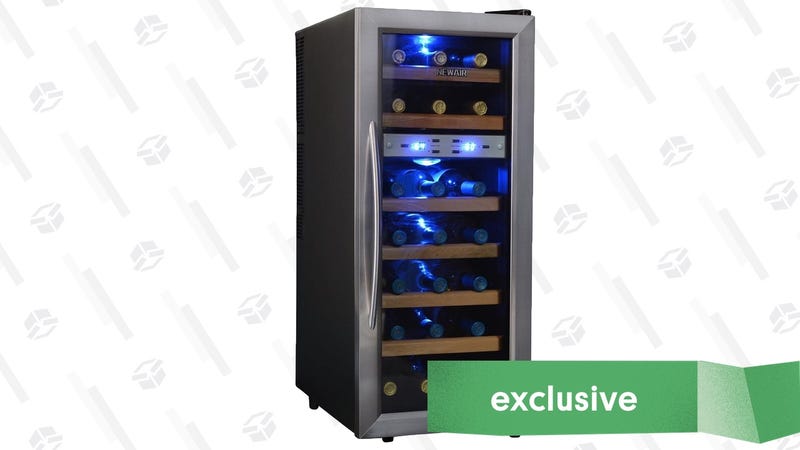 Best Home Deals
The best home, kitchen, smart home, and automotive deals from around the web, updated daily.
You can drink white wine straight from the fridge, but if you ask a sommelier, they'll tell you that it's too cold. You can also drink red wine at room temperature, but again, it should be just a touch cooler.

Enter this dual-zone, 21 bottle wine fridge from Newair, which can keep six bottles at one temperature, and another 15 bottles at another. It also holds the wine on fancy looking wooden shelves, like you're Robert freakin' Mondavi. You might think that this is the ultimate extravagance, but with promo code KINJA50, it's only $213, which is basically the definition of champagne taste on a beer chardonnay budget.
---