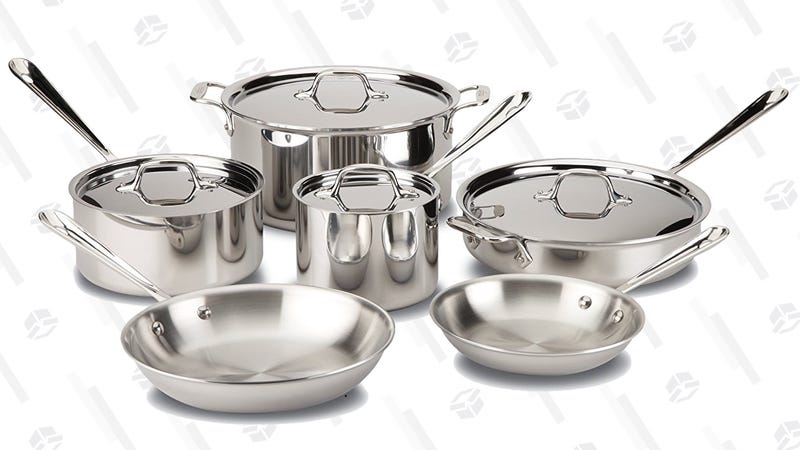 Best Home Deals
The best home, kitchen, smart home, and automotive deals from around the web, updated daily.
Update: Sold out, sorry!
If you cook regularly, getting a quality set of pots and pans is a must. Our readers have bought thousands and thousands of All-Clad tri-ply skillets, so if you're ready to take the jump and get a whole tri-ply set, today's price on Amazon is the best we've ever seen.

The 10-piece set includes 8 inch and 10 inch fry pans, 2 quart and 3 quart sauce pans with lids, 3 quart sauté pan with lid, and 8 quart stockpot with lid. But these aren't regular stainless pans, they're tri-ply bonded meaning they have a layer of durable stainless steel encapsulating an aluminum core, which heats more evenly than their cheaper counterparts.
Typically priced around $700, today's $391 price tag is great discount, even if you have to wait out a backorder. If that still feels like a big chunk of change, consider that these will likely last a lifetime.
---