Best Home Deals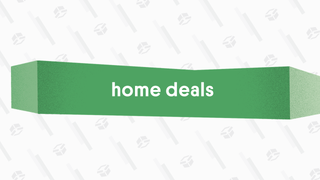 Best Home Deals
The best home, kitchen, smart home, and automotive deals from around the web, updated daily.
My parents bought a wood pellet grill (a Traeger, to be precise) a couple years ago, and holy crap it's cool. You pour wood pellets (there a ton of different kinds) into the container on the left side of the grill, select the temperature you want with a digital dial, and the grill feeds the pellets into a heating element at whatever speed is necessary to maintain that exact temperature. The result is smokey deliciousness with the ease of using an oven.

This Pit Boss model gives you a massive 700 square inches of cooking space, and $337 with free two day shipping is an absolute steal. Just remember to invite me over the first time you use it to smoke a brisket.
---