Best Home Deals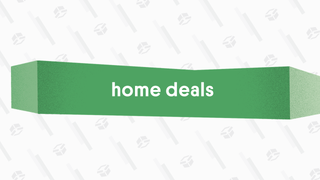 Best Home Deals
The best home, kitchen, smart home, and automotive deals from around the web, updated daily.
High-quality cookware sets will set you back a pretty penny, but this copper Cuisinart one has a lot to offer at a good price. Available today on Amazon for $199, it's $100 cheaper than what it goes for elsewhere.
This 8-piecer includes all the pot and pan fundamentals: a saucepan, a saute pan, a stock pot and two skillets. And while the interiors are stainless steal, the copper exterior does more than just look sharp on your stovetop — the material eliminates hotspots, while the Tri-Ply construction allows for optimal temperature control.
---