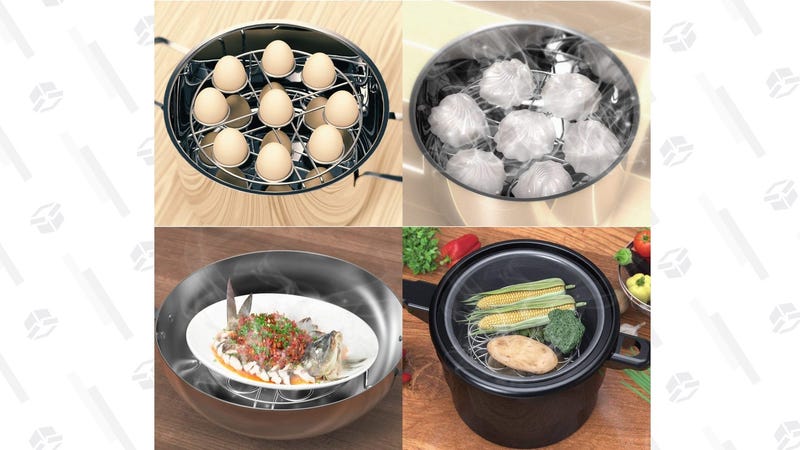 Best Home Deals
The best home, kitchen, smart home, and automotive deals from around the web, updated daily.
The Instant Pot is amazing for cooking eggs, but the included steaming rack isn't really designed to hold them. Luckily, these racks can hold nine eggs each, and the two of them can stack inside any six or eight quart Instant Pot to hold up to 18.

It'll also work as a two-tier tray for dumplings, veggies, or anything else you want to steam, if y ou don't want to cook 18 eggs at once for whatever reason. Just use promo code 3E2PPMGV at checkout to get the set for $7.
---