Best Home Deals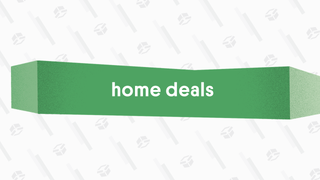 Best Home Deals
The best home, kitchen, smart home, and automotive deals from around the web, updated daily.
Our readers have bought thousands of Yi's home security cameras, and today, you can get a panning, tilting, and motion tracking 1080p model for $42.
Yi now offers an online cloud DVR service that will store seven days of motion detection footage (six second clips when it detects movement) for free, or more footage if you pay. That said, you can choose for forego the cloud service altogether, and just store your clips locally on a microSD card. The camera also has two-way intercom and live broadcast built in, so you can check in on your house any time you want.
---
G/O Media may get a commission