Best Home Deals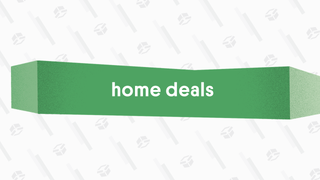 Best Home Deals
The best home, kitchen, smart home, and automotive deals from around the web, updated daily.
If kitchen utensils were sentient, I imagine these would take offense to being called lazy. They have built-in notches to help them balance on the rims of your cookware. How is that lazy? If anything, it's going above and beyond.
I suppose the "lazy" in "Rachael Ray Silicone 3-Piece Lazy Tools Set" ($12 at Walmart and Amazon) might be a reference to the chef who uses them, like, "ha, you're too lazy to hold this spatula for 30 minutes while your sauce reduces." But again, is that really lazy? To me, it seems more sensible. Let your kitchen implements handle themselves while you focus on some mise en place or something. Work smart, not hard.

---