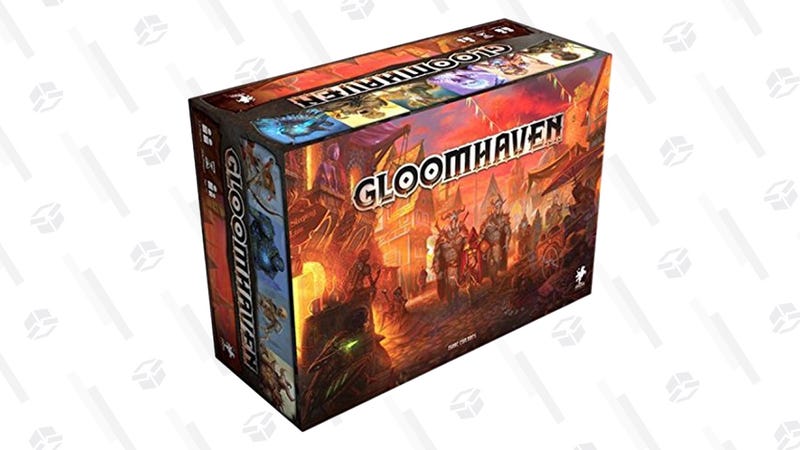 Best Gaming Deals
The best deals on games, consoles, and gaming accessories from around the web, updated daily.
I realize that you're not used to paying $93 for a board game, but you should make an exception for Gloomhaven. It's Board Game Geek's #1 board game ever, and is "astoundingly good" according to Ars Technica. Hell, it weighs 20 pounds! It was also a finalist in our recent board game Co-Op on The Inventory. If you love board games, this should be on your bucket list.

The days of the game being consistently out of stock online seem to be over (knock on wood), but even so, $93 is the best price Amazon's ever listed, so if you're in the market for a summer-long tabletop campaign, it's time to pull the trigger.
The game includes permanent stickers that transform the board as you play, but you can grab this removable, vinyl sticker pack instead, if you want to replay.
---