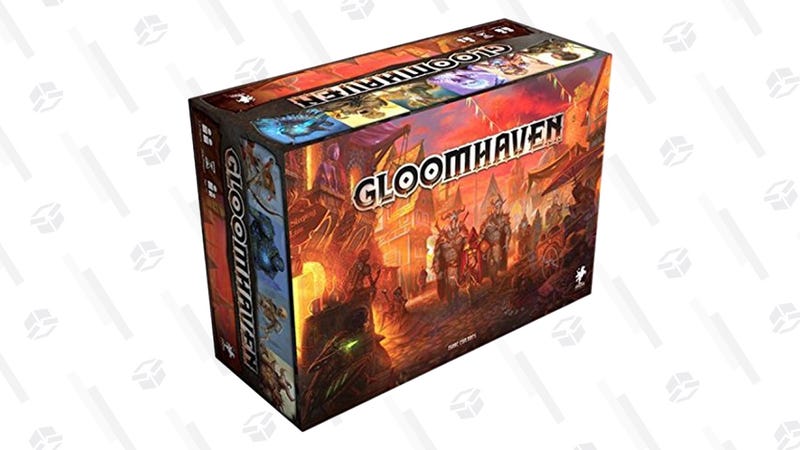 Best Gaming Deals
The best deals on games, consoles, and gaming accessories from around the web, updated daily.
Update: Back up to $140.
Try not to freak out, but this post is about a $103 board game. That sounds like a lot of money. It is a lot of money. But Gloomhaven is Board Game Geek's #1 board game ever, and is "astoundingly good" according to Ars Technica. Hell, it weighs 20 pounds! The thing is though, even when retailers have it in stock, it usually costs $140+, and eBay resellers will charge you even more, so this is a major discount we're talking about here.

It's listed as "temporarily out of stock," but you can still order it at this price, and Amazon will ship it to you when they have more. If you love board games, this should be on your bucket list.
The game includes permanent stickers that transform the board as you play, but you can grab this removable, vinyl sticker pack instead for just $9, which is within a few cents of an all-time low.
While you have your wallet open, this is the kind of game that deserves a dedicated board game table.
---