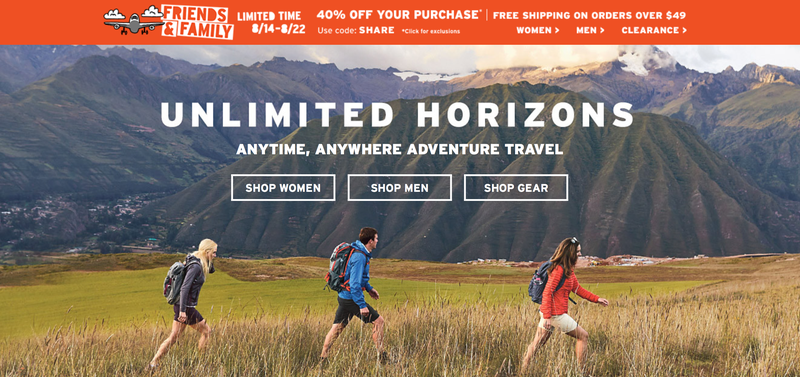 No matter the season you're shopping for, Eddie Bauer makes some great outdoor gear for everything from your head to your toes. So if you have any camping trips planned, or just want an excuse to take a hike, you can save 40% sitewide today with promo code SHARE during the Friends & Family Sale, plus free shipping over $49.

There are a few exclusions, but nothing too bad:
Offer excludes sleeping bags, Peak suits, tents, and non-Eddie Bauer brand products, previous purchases, gift card purchases, credit card payments, taxes, shipping, or other fees.
---