Best Media Deals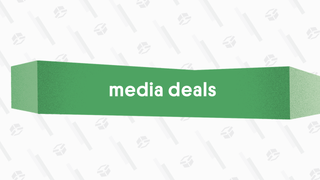 Best Media Deals
The best movie, ebook, and music deals from around the web, updated daily.
Knives Out 4K UHD Blu-ray | $11 | Amazon
Rian Johnson's comedic yet tense whoddunit was one of my favorite films of 2019. Daniel Craig's performance as Benoit Blanc, a private investigator questioning the motives of selfish family of assholes whose patriarch was found dad in an suspicious suicide, is the glue of this movie. His hammy southern drawl draws you in and doesn't get old. We're confirmed to be getting a sequel, but that isn't enough. Give me ten more of these. The film's title Knives Out comes from a track off Radiohead's album, Amnesiac. Honestly, we might as well make a Benoit Blanc anthology series and have a film named after each song from that record. Hunting Bears, Dollars & Cents, I Might Be Wrong, You and Whose Army?—all of them work nicely as a whodunnit. Though, the one I'd at least like to see if Like Spinning Plates. As we wait for this fantasy of mine to come true, we can at least re-watch the first film on 4K UHD Blu-ray for only $11.
---