Best Home Deals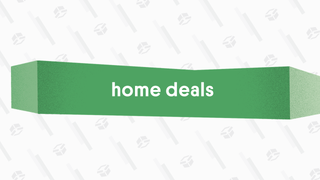 Best Home Deals
The best home, kitchen, smart home, and automotive deals from around the web, updated daily.
It doesn't have the name recognition of the Roomba, but Ecovacs makes highly rated robotic vacuums at a much more affordable price point. This Ecovacs Slim NEO is just $130 on Walmart today, and at just 2.2" tall (about an inch shorter than our readers' favorite Roomba), it can reach under cabinets, couches, beds and all those hard-to-reach places.
It's smart too. You can control this Ecovacs with your phone, and set up a schedule so you never even have to think about vacuuming. It can tackle dirt on barefloor and low-pile carpets with a 110-minute battery life.  Typically selling for closer to $180, today's price tag is the lowest we've seen on this model, and one of the cheapest robotic non-refurbished vacuums deals ever.
---