Best Home Deals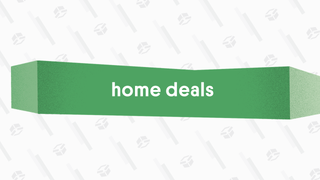 Best Home Deals
The best home, kitchen, smart home, and automotive deals from around the web, updated daily.
If your tires are about due for a replacement, Discount Tire Direct's eBay storefront is offering a $100 discount when you spend $400 on tires and wheels (with promo code PTIRES18) , for a limited time. This isn't a rebate like most of their deals - you'll actually save that money at checkout, immediately.
Some of the tires also include manufacturer mail-in rebates that stack with the $100 discount, so you stand to save a lot of money here if you play your cards right. Just add $400 in eligible items to your cart, and use promo code PTIRES18 at checkout to get the deal.
---