Best Home Deals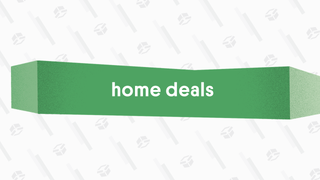 Best Home Deals
The best home, kitchen, smart home, and automotive deals from around the web, updated daily.
Snickers Giant Chocolate Candy Bar 1-Pound Bar | $7.50 | Amazon | Clip the coupon on page
This gigantic Snickers bar is my kind of overkill. Weighing in at pound, this chocolate bar is a perfect stocking stuffer (or direct-to-mouth consumption.) I mean, jeez. I can basically hear this thing say, "Daddy's home" but like in a charming way? I dunno, man. This is one of those, good yet stupid deals. It says you can slice it up and share. But this is America, etc. Just make sure to clip the 25% off coupon to drop the price to just $7.50.
---