Best Home Deals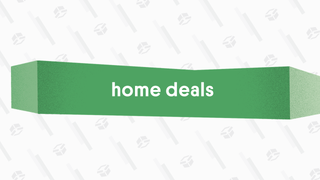 Best Home Deals
The best home, kitchen, smart home, and automotive deals from around the web, updated daily.
Over 50% off Select Home Renovation Items | Wayfair

It doesn't take a lot to give a pop of color or revamp a room to breathe new life into it. And it certainly shouldn't break the bank. Wayfair is known for its insane sales, helping you do just that. With their Home Renovation Sale, take over 50% off select items across an array of categories. Take the summer to make little upgrades here and there, plenty of time left even with this deal.
This beautiful Ellerbe 24" Single Bathroom Vanity Set is included in this sale. There are two colors of this model that are discounted. But the white is the best option both in value and blending with your current decor. Glossy white and made of ceramic and manufactured wood, this two-door cabinet gives you extra storage for your bathroom what-nots.
This Moris 1 Single Bell Pendant Light ($65) is the only one of its kind and is on sale in this honey ripple color. It absolutely makes me think of planets like Jupiter or Saturn. This lighting will fit right in for a NASA lover. Even the name sounds like an element in our solar system, Moris 1.

G/O Media may get a commission
I've got my eye on this Cubeicals Shoe Storage Bench as an option to store my records in my room with a spot to place my turntable, so it doesn't have to be just for shoes. Although this would look rather fetching in a hallway, it could be a nice solution to get them to put their kicks in one place if you've got little ones. Easy to assemble and made of manufactured wood, the espresso and dark cherry colors are currently on sale.
Everything here will ship for free.
---