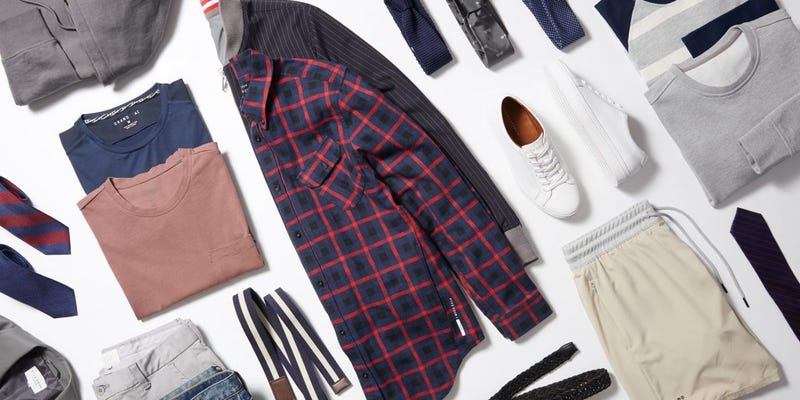 If you don't have the time or inclination to shop for your own clothes, The Menlo Club will send you a couple of surprise products from Five Four, Grand AC, or New Republic each month, in your size, for $60. And for a limited time, you can get $35 off your first order, plus a free pair of shoes and socks.

When you sign up for a new subscription, you'll provide Menlo Club with the styles that you like (Casual, Classic, Forward, or a mix), plus all of your shoe, pant, and shirt sizes, so you can be sure that everything will fit. If something doesn't fit when it arrives, size exchanges are free, as is shipping.
You can cancel any time, and you're basically getting a regular box and a pair of shoes for just $25 for your introductory offer, so why wouldn't you at least give it a shot?
---