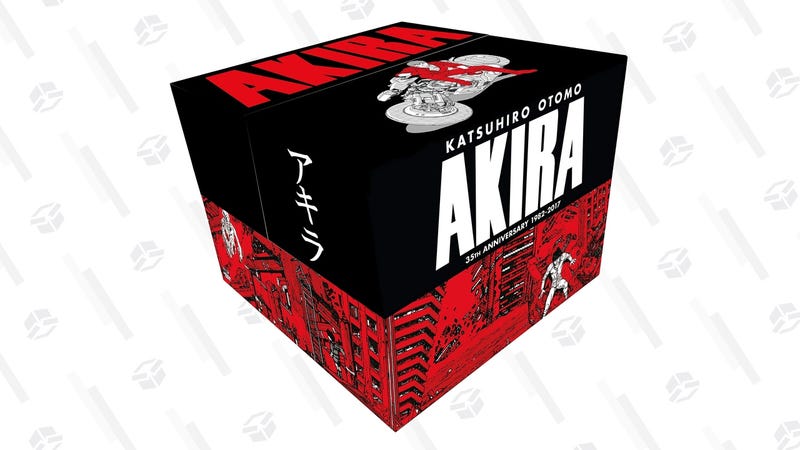 Best Media Deals
The best movie, ebook, and music deals from around the web, updated daily.
If you have an Akira fan on your holiday shopping list, you won't find a better gift than this stunning 35th anniversary hardcover comic box set. The 2,500+ pages are the most faithful recreations of the originals that you can buy:

The Akira 35th Anniversary set is the definitive way to read Akira, reproducing the art at better quality than any previous version. It also retains the original right-to-left reading format and Katsuhiro Otomo's original hand-drawn sound effects for the first time and features a newly-revised translation to get as close as possible to the originally-intended reading experience.
Amazon's $117 price is solid (it's the best price since last holiday season, when it got down to $90), but a $6.70 coupon brings it down to $111).
---