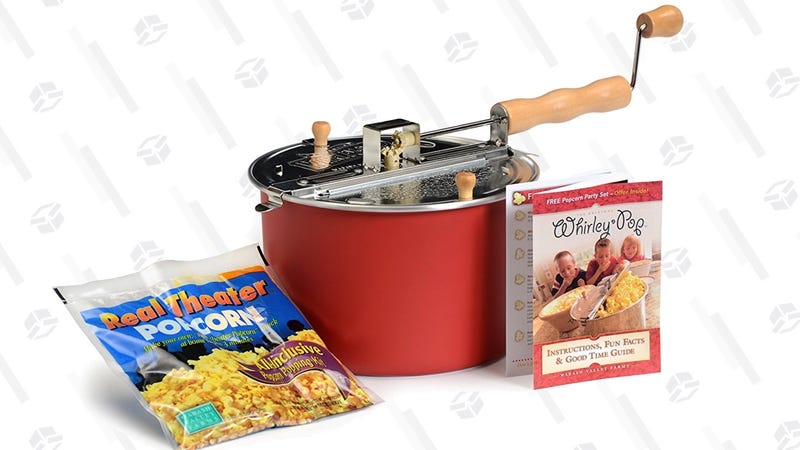 Best Home Deals
The best home, kitchen, smart home, and automotive deals from around the web, updated daily.
Microwave popcorn sucks, but this absurdly popular Whirley Pop makes it easy to make fresh popcorn on your stovetop, without burning it. Cooking it yourself means that you can customize your oil and butter (pro tip, coconut oil makes it taste like movie theater popcorn), and it only takes about three minutes to cook, so it's basically just as fast as the microwave.

$21 is an all-time low, and compared to buying microwave popcorn bags, it'll pay for itself over time.
---