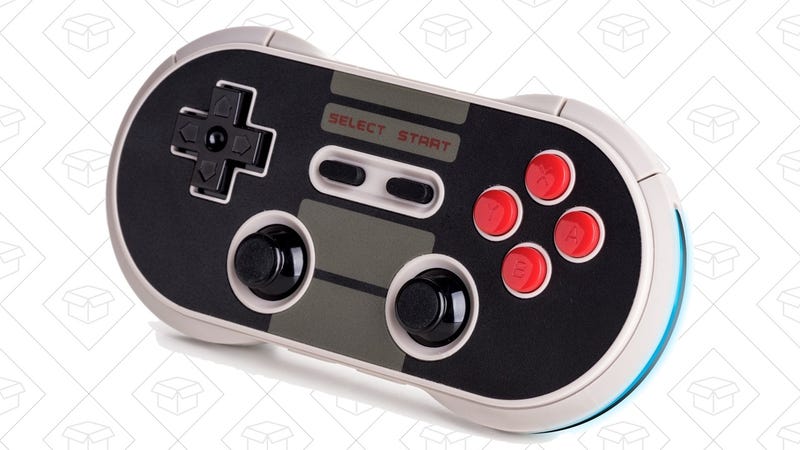 8Bitdo's retro gaming controllers have taken off like Mario with a cape feather seemingly overnight, and MassDrop has a great deal on the NES30 and FC30, complete with dual analog sticks.

These controllers can pair over Bluetooth to your PC, iPhone, Android device, and yes, even your Nintendo Switch. Luke Plunkett over at Kotaku is a big fan, and you can read his full review here, if you're on the fence.
$35 is about $8 less than the going rate on Amazon right now, and you can choose from the NES or Famicom paint jobs.
---