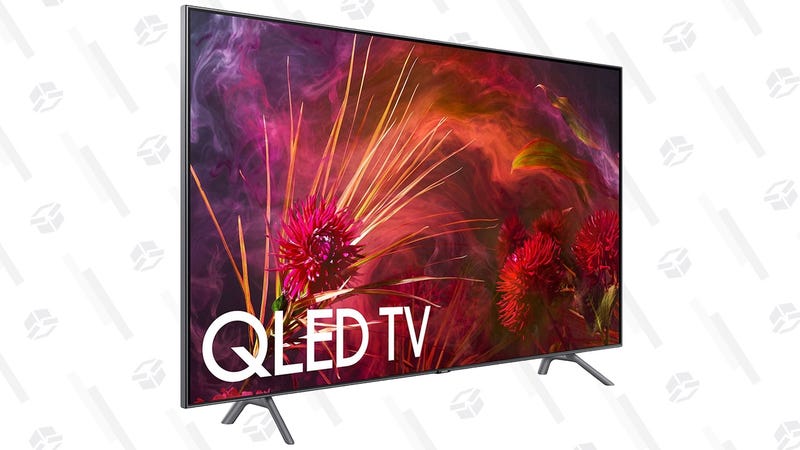 Samsung's quantum dot-powered Q8 TV isn't exactly easy on the bank account, but it would be a stunning upgrade to your home theater, and you can save $400 on the 65" model today, or a whopping $1000 on the 75"

You can read all about quantum dots here, but the long and short of it that they're the backbone of a backlighting technology that can produce OLED-quality images on a less expensive LCD panel.
Okay, so with that background out of the way, Samsung's 2018 Q-series TVs utilize quantum dots to great effect. That Gizmodo review is about the 2017 model, but most of it will still apply to this set. The price on the Massdrop page says $2,800 (basically the same as Amazon and elsewhere), but once you add it to your cart, you'll get a $400 discount automatically. At that point, you can also step up to the 75" model for $3300, which is $1,000 less than Amazon.
---