Best Home Deals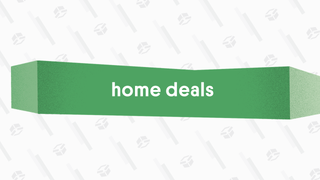 Best Home Deals
The best home, kitchen, smart home, and automotive deals from around the web, updated daily.
If you have any summer getaways on the horizon, you can save $40 off a 2+ night, $400+ hotel stay of your choice through Expedia with promo code KINJADEALS40.

The asterisk here is that most major hotel chains (except Hyatts, notably) are excluded. But most cities have at least a couple of Hyatt properties, or you could use this as an excuse to try a cool boutique hotel that you might have otherwise missed. There are no blackout dates, but you will have to prepay for the room (you can cancel for a full refund), and you'll have to complete your trip prior to the end of September. Safe travels!
---