Best Home Deals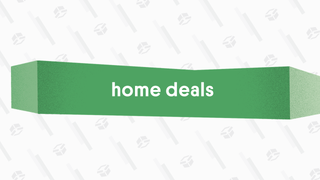 Best Home Deals
The best home, kitchen, smart home, and automotive deals from around the web, updated daily.
Anker's Eufy RoboVac line has been a hit with our readers, to say the least, and now you can save $30 on their newest model by clipping the on-page coupon, within $10 of the best price we've seen.

The RoboVac 30 is the same size as the new RoboVac 11s (which is to say, it's very thin), but has stronger suction (1500Pa vs. 1300, and for comparison, the old RoboVac 10 only had 400), and includes guide strips that you can lay down anywhere in your home (like in front of cords on the ground) to warn the vacuum to steer clear.