Best Home Deals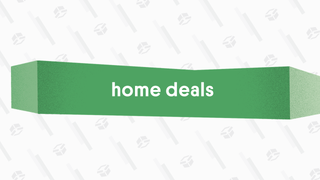 Best Home Deals
The best home, kitchen, smart home, and automotive deals from around the web, updated daily.
At $60, Anker's new Roav Jump Starter Pro isn't the cheapest car jump starter we've seen, but its 800A of peak output mean it can start pretty much any engine, up to 6L for a gas vehicle, or 3L for diesel. If you don't buy one of these, you'll probably be kicking yourself somewhere down the road (pun intended) when you're stranded in your driveway with somewhere to be.

This being an Anker product, you'll also find two high speed USB charging ports, plus a flashlight that doubles as an SOS strobe. There's also a compass, because why not? Even if you already own a jump starter, these make amazing gifts. Believe me, your giftee will remember you the first time they're able to start their car in the morning to get to work on time.
---
G/O Media may get a commission
Nanfu AAA Batteries (48-Pack)