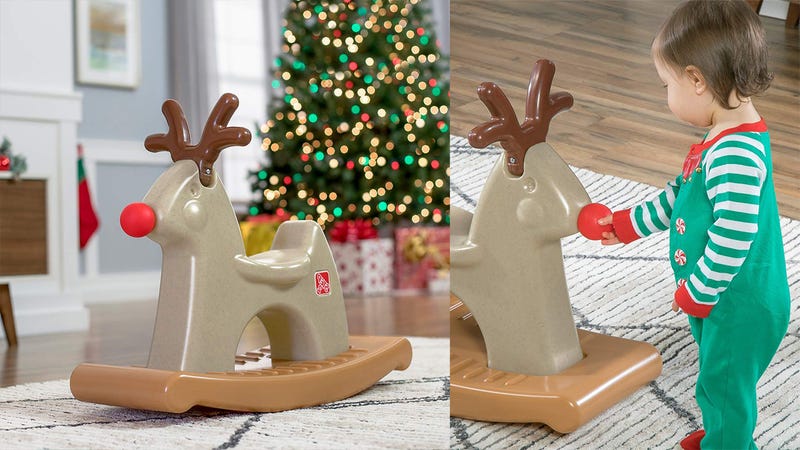 Best Gaming Deals
The best deals on games, consoles, and gaming accessories from around the web, updated daily.
What exactly are reindeer games? If you ask Ben Affleck, they have something to do with robbing casinos, but maybe the more kid-friendly answer is that the games are just having fun with reindeer. Like this Step2 Rudolph the Rocking Reindeer, $35 at Walmart and Amazon. (It's $40 or more almost everywhere else.)

It's a rare toy that — for Christmas, at least — looks more like intentional decor than junky clutter that has slowly taken over all your living spaces. Also, small humans will probably enjoy honking its squeaky nose. Whether that means children or elves depends on your season in life, and your proximity to the North Pole.

---