Best Home Deals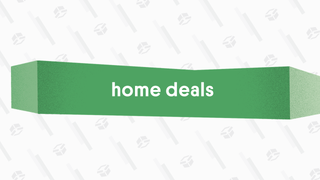 Best Home Deals
The best home, kitchen, smart home, and automotive deals from around the web, updated daily.
My Pillow makes our readers' favorite pillows, and Amazon's is offering a rare deal today that should help your wallet rest easy.

For $55 (queen) or $60 (king), you'll get two My Pillows with either medium fill, firm fill, or one of each. That's not much more than you'd normally expect to pay for one of these pillows. These aren't exactly the same as the pillows that won our Co-op—they're gusseted, meaning there's a piece of fabric stretching around the edge of the pillow, rather than the top and bottom being sewn into each other—but the patented fill is the same.
G/O Media may get a commission
---