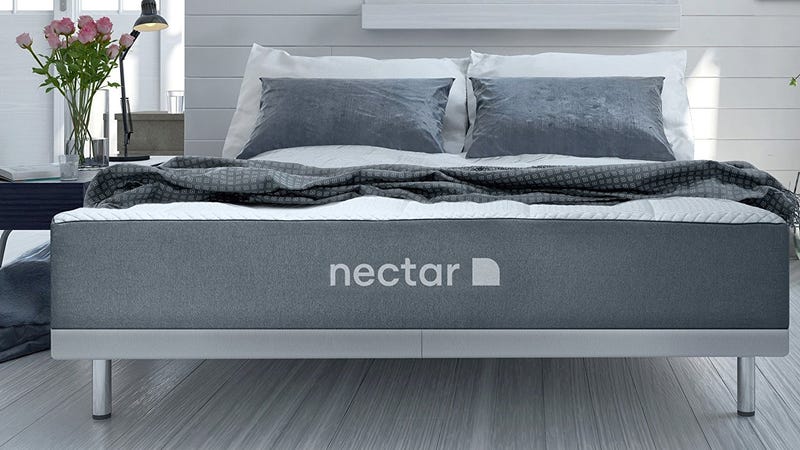 If you haven't bought a mattress on the internet yet, today's a great day to fix that, as Amazon's discounting popular Nectar mattresses to all-time low prices for Prime members only.

Unlike most mattress-in-a-box deals, this one includes two free pillows and a 180 night trial period, compared to the industry standard 100. But like the Caspers and Leesas of the world, it's still constructed from multiple layers of foam, and arrives at your door in a surprisingly small box.
Prices start at $319 for a twin and stretch up to $619 for a king, all of which are all-time low prices. The deal is only available today though, so don't sleep on it.
---