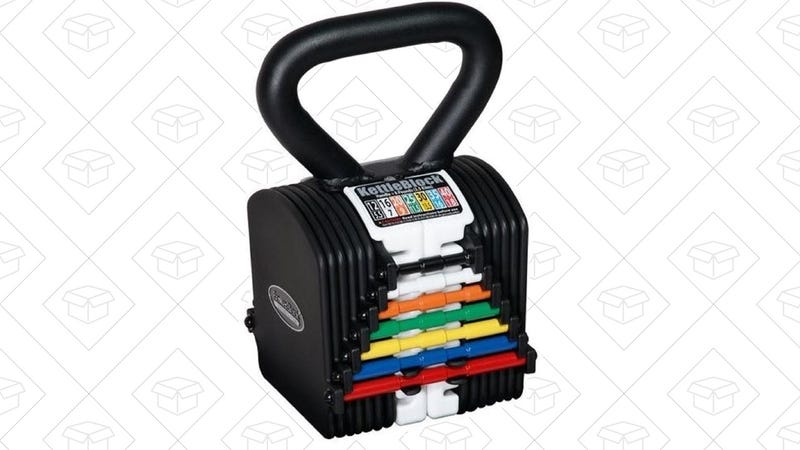 Our readers have bought a ton (actually several hundred tons) of adjustable dumbbells over the years, but now you can enjoy the same space-saving features in a kettlebell.

The PowerBlock KettleBlock is available in both 20 and 40 pound varieties, both of which allow you to change the weight as you change your workout, and add a few pounds as a you get stronger over time. The best part, of course, is that they replace an entire set of kettlebells, and barely take up any space, so you can stick yours in the corner of your closet without turning an entire room into a home gym.
Woot's $75 deal on the 20 pound model and $150 price on the 40 pounder are both the best prices we've seen. Just note that both are only available today, or until sold out.
---