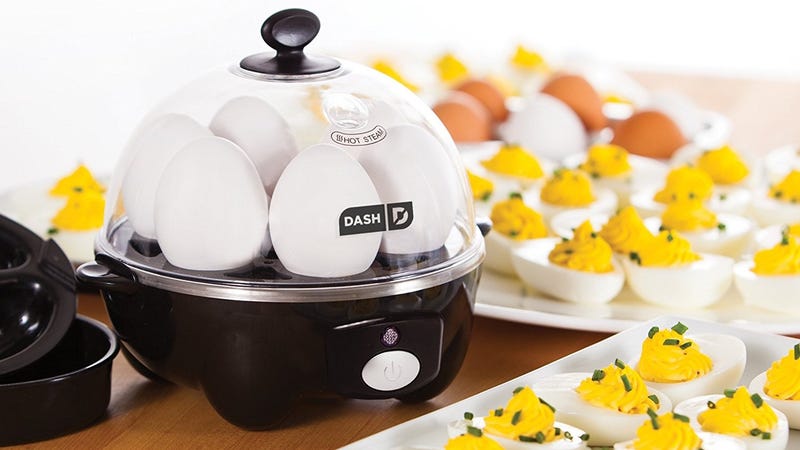 Best Home Deals
The best home, kitchen, smart home, and automotive deals from around the web, updated daily.
Cooking eggs isn't exactly rocket science, but I'd say the ability to make soft, medium, and hard boiled eggs, plus omelettes and poached eggs at the touch of a button is worth $15. The Dash is Amazon's top-selling egg cooker, and carries a truly stellar 4.4 star review average from over 7,000 customers, so get it while it's on sale for its best price of the year.

Note: Usually, these sales are only for one color, but as of the time of this writing, you can pick from any of them.
---