Best Home Deals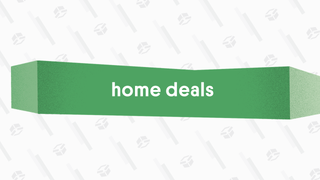 Best Home Deals
The best home, kitchen, smart home, and automotive deals from around the web, updated daily.
If you want an Instant Pot pressure cooker in time for Thanksgiving dinner prep (you do), the standard 6 qt. model is down to $80 right now ($20 less than usual), and the family-sized 8 qt. is down to $90, from its usual $140.

In addition to pressure cooking (which is a damn miracle), this is also our readers' favorite slow cooker, and one of their favorite rice cookers too. To put it simply, it's one of the most versatile kitchen gadgets you can own. I turned some rock-hard frozen chicken breasts into fork-tender shredded chicken in about 20 minutes last night, including preheating. I didn't thaw them, I just threw them into the Instant Pot. It's like cheating.
G/O Media may get a commission
---