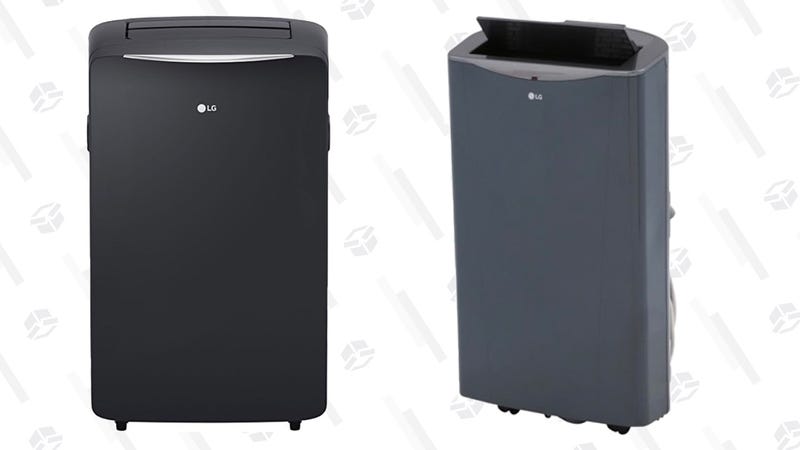 If you missed the portable AC unit Woot sale a few weeks ago, you're in luck because they're running another one today.

Roll in one of these LG portable air conditioner units in your bedroom, living room, garage, or anywhere else that might need a little extra cooling this summer. You can grab a refurbished one for around $290 from this one-day-only sale.
Portable is funny term for these. Yes, they do roll, but you're probably not going to want to move it around everyday since you'll have to connect it to a window and power source. That being said, it is a whole lot easier than moving a window unit. I have the LG 1417GSR in my living room now and I'm impressed by how much cooling power it has.
Both 14,000 BTU units both come with remote controls because sometimes it is too hot to get up. If you're trying to decide between the two, the 1414GXR is a little thinner, removes slightly more moisture from the air, and is designed to cool a room up to 600 sqft. compared to the 1417GSR's 500 sqft.
---