Best Home Deals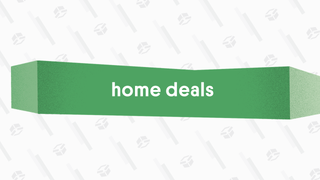 Best Home Deals
The best home, kitchen, smart home, and automotive deals from around the web, updated daily.
Before you know it, you're lawn will be littered with leaves. But you can make quick work of them with this $97 gas-powered leaf blower from Hitachi. It looks like a beast, and creates 170 mph wind, but it only weighs 8.6 pounds, which is more than manageable for a blower this powerful. $97 is a few bucks off the best price ever, but that was back in the September.
Don't let the name fool you, you can use this unit to clear the snow off your car and start a campfire super quickly. Hell, there's always leaves and grass to blow away, man. So, if you're looking a leaf blower, this price is only available today.
---
G/O Media may get a commission