Best Home Deals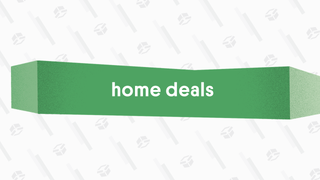 Best Home Deals
The best home, kitchen, smart home, and automotive deals from around the web, updated daily.
If you don't want to spend the $200+ to get a Breville kettle, this similar-looking OXO model might be an affordable alternative, especially today. The kettle normally costs $80, but will only set you back just $64 while the sale lasts.
Although it doesn't have the temperature settings for different teas like the Breville, it does come with a removable filter, stay-cool handle, and automatically turns off when the water boils. So if you're looking for basic water boiling in an attractive kettle, this would be a good option. Don't forget to grab some tea accessories too.
---